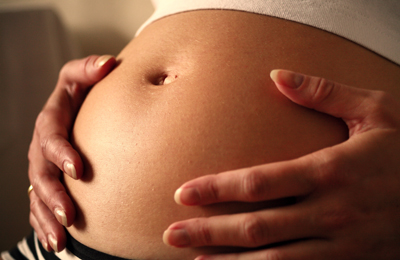 Click here for GentleBirth Workshops
When you book a GentleBirth workshop you will also receive a 3 month subscription to the Amazing GentleBirth App which includes tracks to support you in your journey from Fertility, Pregnancy, Parenting & Beyond, as well as Mindfulness Tracks along with the GentleBirth Guidebook. *Use the Coupon Code '
Exhale'
to be in with a chance to win a year's free subscription to the App.
GentleBirth App
Are you curious about GentleBirth?
As a mum to be, whether this is your first or fifth baby you want to welcome your baby into the world in the safest, most gentle way possible. GentleBirth provides you with the tools to help you have a fulfilling and empowered birth experience in whatever direction your body and baby take you whether in hospital or at home, with or without an epidural. Watch this video to find out what it's all about.
Why attend a GentleBirth Workshop?
GentleBirth workshops are not like other antenatal classes. Unlike hospital antenatal classes our weekend workshops focus solely on birth preparation, not just for you but for your birth partner also. After watching countless birthing reality TV shows it's understandable that a lot of Mums can feel nervous. This is where the workshops are such a solid in investment for you, your birth partner and your baby. Our focus is on helping get you achieve a positive mindset when it comes to childbirth so that you feel calm and confident when the big day arrives. The workshop also gives you a valuable insight into the Irish Maternity System and how to navigate through it so on the day you have all the information to make an informed decision on your care. The workshop is for parents who want to be actively involved in decision making and prefer to have an understanding of what choices are available to them for labour and birth in Ireland. GentleBirth workshops combine brain training for birth (including sports psychology, mindfulness and hypnosis), active birthing principles and information about the maternity care system to enable couples to have empowered, confident birth experiences with or without medical intervention at home or at the hospital.
What happens at a GentleBirth workshop?
GentleBirth preparation weekend workshops combine birth hypnosis (deep relaxation for pregnancy and labour) and active birthing principles enabling couples to have empowered, confident birth experiences with or without medical intervention at home or at the hospital. Although labour and birth is a serious topic the workshop is a lot of fun (don't worry nobody will be going home barking like a dog) There's plenty of practice too so it makes for a very relaxing, informative weekend. You'll also see videos of Irish women giving birth, relaxed and confident.
Over the weekend you'll learn the following:
Physiology of the normal birth process
Fear vs relaxation during birth
Sports psychology techniques for pregnancy and birth
The neuroscience of a gentle birth – rewiring your brain from fear to confidence
Facilitating the perfect balance of hormones in labour – undisturbed birth
Breathing techniques
Comfort measures for labour and birth (what you and your partner can do at each stage)
Use of the birth ball and other tools in labour (including waterbirth)
Bonding with your baby before birth
Routine procedures in Irish hospitals and how to avoid unnecessary interventions
What happens on admission to hospital?
Being a confident birth partner
Labour support tools for special circumstances
Creating effective birth preferences list and how to communicate your intentions
Informed decision making
Relaxation techniques for mums and partners for pregnancy and labour
Protecting your baby and your body during the 2nd stage (pushing stage).
Birth positions
Recovery tips
You also receive a 3 month subscription to the Amazing GentleBirth App which includes tracks to support you in your journey from Fertility, Pregnancy, Parenting & Beyond, as well as Mindfulness Tracks along with the GentleBirth Guidebook.
GentleBirth App
During the workshop you'll meet other couples who also want to have an active role in working towards a very positive experience. It gives you and your partner a great opportunity to escape life's day to day demands and just focus on each other and your baby for a weekend. You'll both leave the workshop feeling excited about labour – with no fear and ready for the great adventure of parenting!