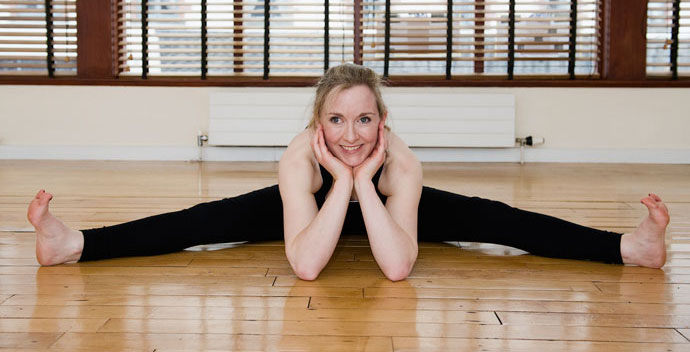 Aoife began her Yoga journey in 1997 taking classes with Nollag Carroll in Galway. She has completed her Yoga teacher training Diploma with the Irish Yoga Association and Pregnancy Yoga teacher training with Yoga Therapy & Training Centre. Aoife has been teaching since 2006. She completed the Post-Graduate Diploma with the Irish Yoga Association in 2009 and has tutored on two Deepening the Practice courses for the Irish Yoga Association as well as guest tutoring on the Irish Yoga Association's Teacher Training Course.
Over the years Aoife has attended many workshops, retreats and trainings with teachers both in Ireland and abroad and is influenced by her studies with Gabi Gillessen, Miriam Brady, Yogacharya Venkatesh and Sraddhalu Ranade among others.
Aoife teaches weekly classes suitable for beginners and advanced students as well as a pregnancy yoga class. Her teaching experience also includes teaching teenagers, athletes, meditation and private tuition.
Aoife's belief in the power of Yoga shines through her teaching. Her style is personable and accessible, conveying compassion, spontaneity and humour. She focuses on creating a balanced practice in an encouraging environment.
Qualifications:
Irish Yoga Association Post-Graduate Diploma – 2009
Certificate in Pre-Natal and Post-Natal Yoga YTTC – 2006
Irish Yoga Association Teacher Training Diploma – 2004 – 2008
M.A. Literature and Publishing Hons. – 2003
B.A. Hons – 2001